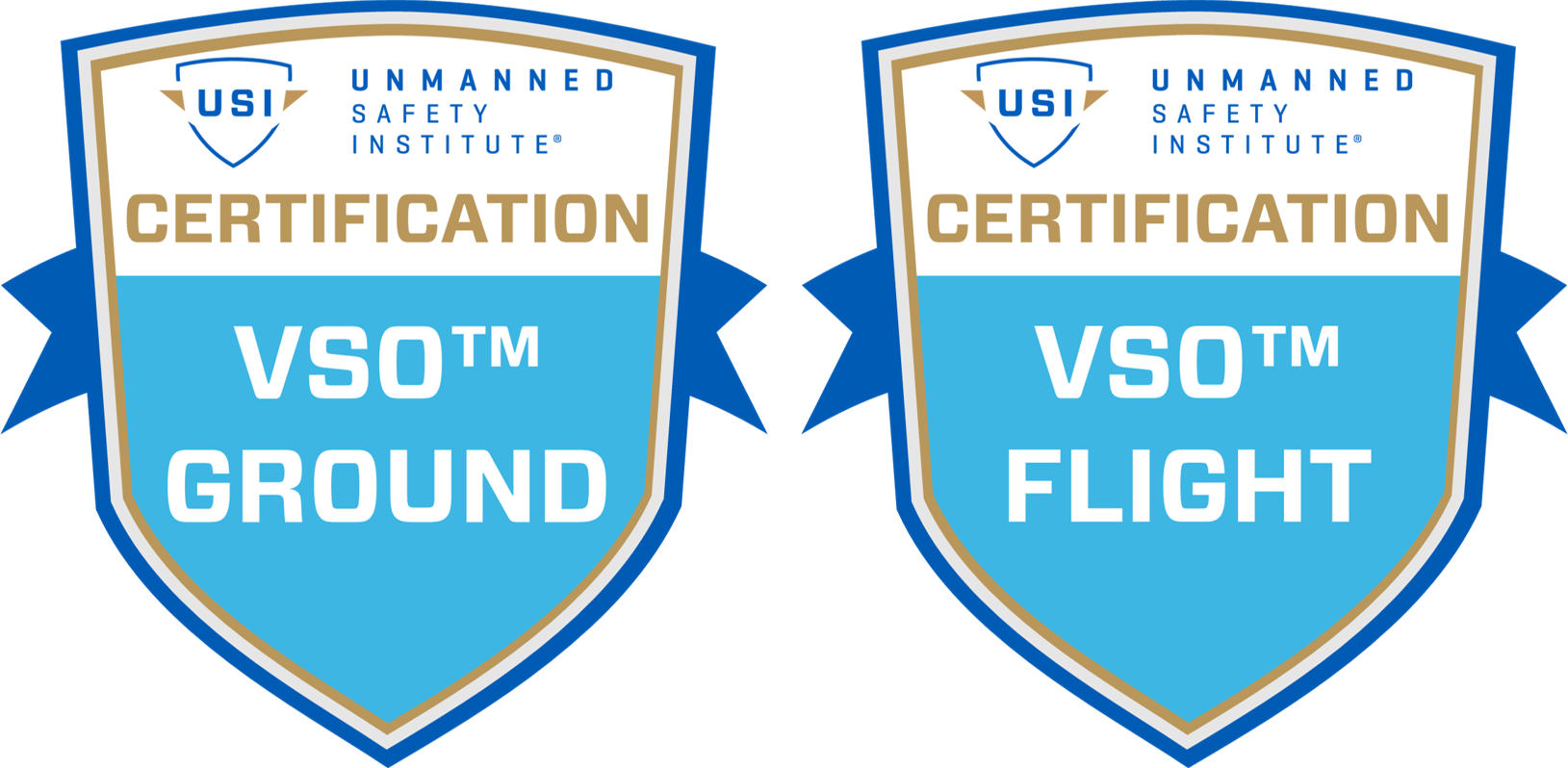 Certifications for the Professional Remote Pilot.
USI's VSO™ Certifications revolve around practical application of lessons-learned in traditional aviation. Learn more about VSO Certification Exam Topics below. Preparatory curriculum and training frameworks also available.
Important Note: Curriculum is available through USI to prepare for the exam but not required to sit for the proctored certification exam.